Providing career pathways in the Water Industry
The Programmed Water Academy is a training platform for emerging Water Industry professionals providing career pathways and formal qualifications for new and existing employees. Pathways on offer are:
Pre-employment training

Cadetship

Qualifications through Registered Training Organisation

Progress to a confirmed job through Programmed
Download our brochure today!
"I've started my apprenticeship in Civil Construction and was then able to get a full-time position with Greater Western Water as an
Operations Support Officer."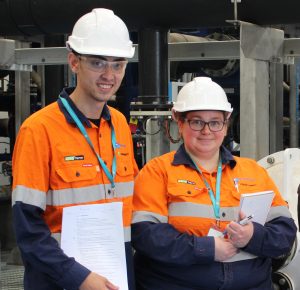 2018 Water Academy Graduate
What is on offer in the Water Academy?
Vocational
Training
We engage with local Learning, Employment Networks and schools to enrol students looking to enter Vocational Training from Grade 10 onwards.
Candidates then follow our Cadetship training course to enter the Water Industry.
Tertiary
Graduates
We offer opportunities to graduates looking to gain experience in the qualifications they received.
Partnering with our Water Customers, we offer graduates rotations into an area that interests them and their career growth within the Water Industry.
Employee Development
We offer existing employees the opportunity to retrain and enter the Water Industry to fulfil new areas of their development.
Career advancements are then made possible after they have completed relevant qualifications for the Water Industry.
Stories from our Water Academy Graduates